18th WTQA Wushu Taiji And Qigong Competition 2016 – JinLi Amazing On and Off the Floor!
Thursday, September 01, 2016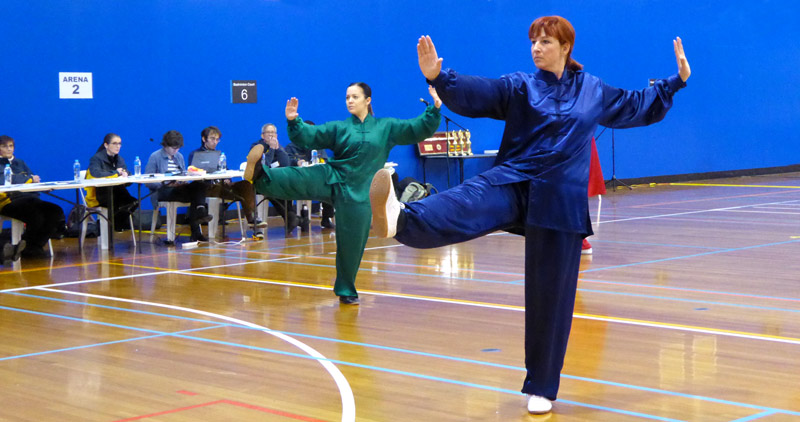 The JinLi family were out in force for the 18th WTQA Wushu Taiji and Qigong Competition on 28th August 2016 at Monash University Clayton Campus.

It didn't matter whether the competition needed volunteers, supporters, competitors or judges, JinLi stepped up to make sure everyone had a great time celebrating all that is wushu. The JinLi Team got a chance to meet up with friends they made last year, learn about new styles and weapons, but best of all, competitors got to put on their "silks" and "have a go" on the competition floor.
We are extremely proud of all the JinLi people who were involved this year:
Head Judge – Tai Chi – Master Tara Brayshaw
Floor Manager – Irene
Floor Marshalls – Lyn, Gabby & Peter
Warm Up Marshalls – Pauline & Glenn
Data Entry Personnel – Ciara & Angelo
Time Keeper - Paul
JInLi Team Manager – Lily
Competitors – Simon, Lauren, Dave, Catherine & Helen
Spectators and Supporters – Deb, Yung, Danielle, Roberto, Fran, Lim and Sue to name a few, plus family and friends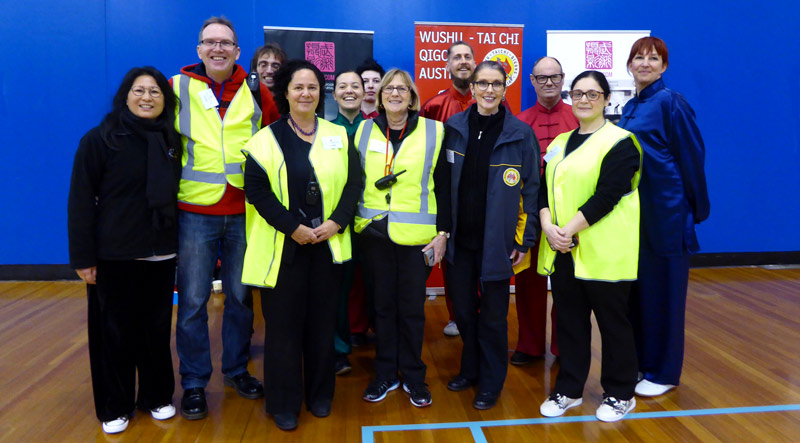 Our medal tally was a spectacular 11 Gold, 4 Silver and 1 Bronze, not to mention Lauren winning the Trophy for Best Female Taijiquan Champion 2016. However, it is not about how many medals we won, it was about the fact that everyone got in there and did their very best both on and off the floor. So here's to even more people challenging themselves and having fun in 2017.
Congratulations to everyone who participated… you made us all very proud to be a member of the JinLi family!