Gong Xi Fa Cai – Happy New Year for The Year of the Rooster!
Tuesday, January 24, 2017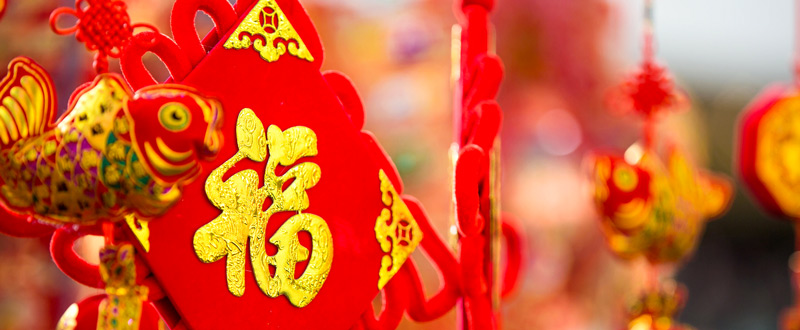 According to the Chinese Lunar Calendar, the day of the first new moon in the first lunar month is Chinese New Year and this year celebrations will commence on 28th January 2017. The Lunar Calendar calculates the date based on the first lunar month being the second new moon after the month containing winter solstice. Hence, Chinese New Year can fall anywhere between mid-January to mid-February each year.
2017 is the Year of the Fire Rooster and we are sure many of you will be happy to see the back of the chaotic Monkey Year. The Monkey year is usually full of surprises both good and bad so the Rooster is sure to be a refreshing change although it will still present its challenges.
Rooster years, just as their namesake, are usually powerful ones where impressions count and intentions must be clear. You will reap great rewards if you follow the concepts of loyalty, commitment, hard work and strong values plus you must keep up appearances at all costs.
If you are considering a new career then the public sector would be a good option, along with jobs in the military, police or administration. Due to the Rooster Year being represented by just a single element (as with Rat and Rabbit years), the representative element completely dominates without the usual balancing factors from other elements. This year being a Fire Year means you need to be careful about risky ventures, so perhaps that "too good to be true" investment should be put off until 2018.
However, if you have been working hard at developing a business project or new business, then you will reap your just rewards this year as long as you continue your due diligence and focus. Just remember that you will need to continue being both creative and organised if you want to succeed.
For the singles out there it's a great year to start a new relationship and if you're engaged, exchange your vows in 2017… it's very auspicious for weddings.
Conversely, difficulties in the political arena will feature heavily this year with our politicians displaying Rooster traits. We will see our leaders flex their muscles, creating national and international tensions. The same problem will occur with our corporate hot shots, so watch out!
All in all, for Tai Chi and Qigong practitioners, the Rooster should be a good year. We usually display traits of focus, hard work and mutual support. So have a great year!!